The Internet of Things (IoT) has brought automation (link) to the homes of many for climate control (link), security, irrigation, cooking, and practically everything else. Among the very first widely-adopted IoT home automation devices was the smart light. The Philips Hue is probably the most popular of these options. But as homes grow even more connected, there's plenty of room for innovation (and, dare I say, bright ideas) in the IoT lighting niche.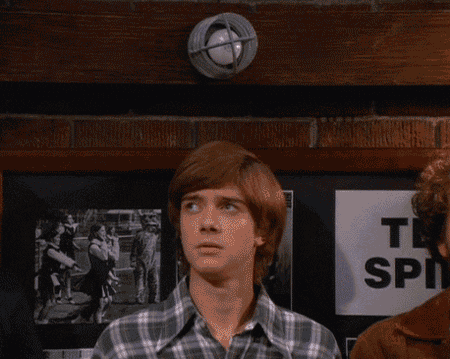 These are our top ten IoT lighting companies to watch in 2017.
LIFX has been in the lighting game for a while, and that long-held expertise in this relatively new field is exactly why they are on this list. In fact, they pioneered the very first wifi, multi-colored LED controllable via a smart device back in 2012. It works together with other smart products such as the very popular Nest thermostat. They have a range of colors and now even offer night vision bulbs to improve security camera footage in dark spaces. Their color range offers 16 MILLION colors.
Digitial Lumens claims to cut energy costs from lighting by up to 90% using their connected, IoT smart lighting systems. Around three weeks ago at the time of this writing, on January 26, 2017, Digital Lumens was inducted into the Global Cleantech Hall of Fame.

The L8 SmartLight is a highly connected light notification system that communicates with its users. It can let you know when your doorbell rings, when you get an email, if the oven timer is going off, and more. It can also serve as traditional lighting that is energy efficient and customizable in terms of color and brightness.
Moodnode is a fairly recent newcomer to the IoT lighting niche, receiving their first round of seed funding in October of 2016. Moodnode is a smart light switch that allows for lighting automation that connects with other popular IoT enabled devices and services such as Nest, Hue, and Spotify. It allows users to program different "moods" to their lighting.
MooresCloud began shipping IoT connected holiday lights in December of 2013. Their dream—create a range of intelligent lighting. Although they are unavailable currently, we are still watching to see what else they have up their sleeves. Only a day ago at the time of this writing, they offered their notes for DIY-ers on how to make their IoT lights from scratch. We can only hope this sharing means they'll be bringing us new innovations in the near future.
Although we don't have much information currently, it's apparent that Outbeam has a lofty dream—"LED lights to become the central data exchange point in building intelligence and IoT." We are watching to see how they enter their main industries including green building, IoT, and security.
Plum's mission is to create products that help users live better without getting in their way. With their products, users can control their lighting and see their energy consumption on a room by room basis in real-time. Their light switches can be controlled with a single swipe and also faintly glow around the edges with a color of the user's choosing so there's no more fuss to find a light switch during the night.
ComfyLight created a security light bulb using sensors. If a ComfyLight sensor detects an intruder, it automatically sends a notification to a user's smart phone. It's especially innovative, because when a user is on vacation, a ComfyLight can simulate a user's presence in their home realistically by turning lights on and off as if someone were actually home.
SimplySNAP believes in more than turning lights on and off, and has created a framework to expand into emerging IoT applications, integrate into pre-existing spaces with an easy expansion process, lower costs, and more. They appear to tend toward enterprise solutions, and can even help buyers work toward regulatory incentives and comply with energy efficiency mandates.

Gooee offers an enterprise-level IoT lighting solution or, as they call it, ecosystem. They provide lighting analytics, building intelligence, and beacon management.
In their own words:
"Featuring sensing, control & communication components, Gooee integrates with an enterprise scale cloud platform to deliver customer-specific commercial, retail, hospitality & industrial IoT applications, tailored to maximize customer benefits."
They can detect everything from foot falls to ambient light levels and allow for control of color temperature and quality and so much more. This is a hugely innovative solution that appears to be among the most advanced IoT lighting solutions available on the market today. You can check out their (decidely gorgeous) website for more information.
Are you using smart lights? Which ones? Are there any developments you'd like to see in this industry? Let us know in the comments!