Space. The final frontier. Once only fodder for science fiction, space travel has become a very real and lucrative industry. We've come a long way since 1969 when humans first set foot on the moon. In the nearly fifty years since then, scientists, engineers, and have been thinking about how to make space travel real for the masses. Space tourism is even its own industry these days.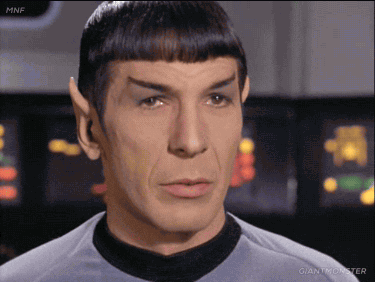 These top ten space travel companies to watch in 2017 are making science fiction a reality.
AVEI specializes in pulse detonation engines (PDEs). They expect to revolutionize the aerospace industry with their PDE/turbine hybrid engines that generate more power with better fuel efficiency than other engines on the market.
In their own words:
"Our PDM engine with the ARN (annular rocket nozzle) concept is for a new horizontal take-off and landing reusable launch vehicle to put satellites and humans in to orbit."
You can keep in touch with them on LinkedIn.
Astrobotic is getting everyone to space. With them, you can pay to send things into orbit around the moon or to the surface. Their first mission already has deals from the US, Japan, Mexico, Chile, Germany, and the UK. Whether you need the moon and space for research, satellites, or even to promote your brand, Astrobotic has help for you. They are embodying the sharing culture we are generating on the Earth's surface with everything-as-a-service, shared servers, ride-sharing like Uber, and so much more. They are truly supporting the advancement of mankind by sharing space for, well, space.
Utopia Planetia is working on space docks to help service vehicles between Earth and Mars. Their mission is "to be the base from which interplanetary travel will happen." They are basing their business model around the idea that most interplanetary travel will be launched from orbit, rather than from the surface of the Earth. Thomas Schneider, who built and managed a $3B alternative energy portfolio, has already funded this project.
SHIPINSPACE is a space tourism company for the UK. With a focus on large, safe planes, it is their mission to bring commercial spaceflight to the masses in the most efficient, safest way possible. The company is still very new, but we will be keeping an eye on their site for updates. The founder of this company, Fabrizio Boer, has worked for multiple space companies in the past.
HelionSpace's first flight is scheduled for 2022. What makes them different from other space flight companies is their small, commercially-available, inexpensive satellites which can be rapidly deployed to bring space research to the masses.

Gateway Galactic is reducing the costs of spaceflight by creating a refueling depot which will also increase payload options to customers. In 2015, they received seed funding to get the project underway. They may begin orbital operation with Antaios (an allusian to Anti, the ferryman of ancient Egypt) in 2019.
Rose Galactic is also trying to lower the cost of space travel. Their plan—gauss cannons to send cargo to space quickly and cheaply. Their concept allows for 100% reusable spacecraft.
Reaction Engines is creating "next generation hypersonic propulsion." Their SABRE (Synergetic Air-Breathing Rocket Engine) engine claims to enable five times the speed of sound flight in the atmosphere, and a whopping 25 times the speed of sound in space. They are a bigger company than many on this list, but more established as well. You can read more about their extremely advanced technology on their website.
Axiom Space claims the title of the world's first private, commercial space station. They are making themselves and their expertise in space care available for academic research, tourism, and more.
Mars Planet is empowering people to learn how to move and exist in space environments. Using virtual reality, sensors, harnesses, and multi-user treadmills (called the Motigravity), they can simulate movement in low-gravity environments in a virtual space to better prepare people before actually traveling to space. It can simulate not only low gravity, but different terrains and space surfaces as well.
What are you hoping to see from space travel? If given the chance, would you go to space? Let us know in the comments below!