Military and defense operations, alongside intelligence operations, have driven technology forward in leaps through the ages. Everyone wants to stay ahead in order to protect themselves from the newest threat or to gain an advantage on the enemy. We're a long way past the catapult and the blunderbuss.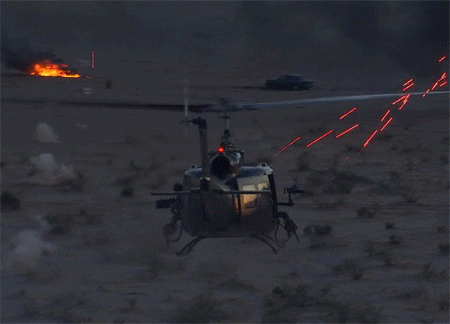 Check out these ten MilTech companies could make a big impact in a 2017.

Inova Design Solutions is the creator of Bodytrak. With a small in-ear (noninvasive) device, it can measure vital signs such as "core body temperature, heart rate, VO2 and motion (speed, distance, cadence)." All of these stats can be transmitted wirelessly in real time. Bodytrak also offers two way communication, music, and more. It's accuracy and functionality make this the perfect device for use in military and defense operations.
BLAZn TECH creates a pocket-sized, motorized weapons cleaning system that does not require its users to disassemble their weapons. The company was founded by a combat veteran who knows himself the needs of those in the field. This tiny device could revolutionize weapons care for our armed forces and comes with a lifetime warranty.
https://youtu.be/VFflJw7zTzA
Plate is all about speed. They create devices that allow users to load fire arms in under a single second. Their claim to fame is the "fastest pistol loader ever made," and they are set to launch this year, 2017. Their customers include military and law enforcement along with individual gun owners. Their product is patent pending.

Lile specializes in invisible security at sea for the purpose of protecting facilities on land against terrorists, hostile intelligence, and guerilla attack. We don't have much information yet, but their team currently includes several people including a geophysicist and subsea engineer. We'll be looking for more information as it releases.
Socializing in the military can be hard, especially when you're moving every year or two and often away for months at a time. The social aspects of life are among the most important to many people, and the DogTags app is making that more possible for members of the military and their dependents as well as veterans. This allows military members and their spouses find friends who they can relate to, even after their 12th relocation.
Military members often find themselves in situations that could generate motion sickness—whether on a ship, bus, or plane. Otolith Sound has created a form of wearable technology that tricks the brain into ignoring the vestibular system which is the cause of motion sickness. Their technology could apply to other motion sickness initiating activities such as virtual reality which is disruptive in its own right, and can also be expanded into other medical fields such as the treatment of vertigo.
Equinox Innovative Systems is creating ultra high-bandwidth drone tethers that allow users to move "nearly unlimited amounts of data" for use with industrial drones. Aware of their own disruptive nature, Equinox Innovative Systems has even proposed that they could put a cell tower on a drone to serve thousands of people—anywhere. This technology could have a huge impact on both military and consumer industries. This is a very new company from who we expect to see more social media presence soon.
Seecure Systems uses video analysis to extract the most subtle features from a video, analyze them, and pre-emptively respond to potential terrorist attacks, crimes, and similar acts of violence. Although information is currently sparse, Seecure Systems claims to have "a contract with a landmark law enforcement agency to prevent terror attacks in a major city." We will be watching this company very carefully in 2017.

Canndaid has created an organic bandage that contains tea tree oil, CBD oil, ionic silver, and raw honey. The bandages provide pain relief while also helping the portions of the population who are allergic to Neosporin and latex. This could significantly help control small wounds for service people while in the field.
The Dent-Chew Brush could bring great relief to those members of the military who are stuck in the field for long stretches of time. Their patented toothbrush is completely edible and dissolves in the mouth after use. The toothbrush even contains 5-6g of protein when ingested, allowing military members to carry less waste, protect the environment, maintain good oral hygiene for dental health, and also meet necessary nutrition requirements while serving their country. The Clean Bite package is sealed with floss, and can itself even be used for transmission of vitamins, medications, vaccinations, and more.
Do you know of another MilTech company who belongs on this list? Let us know in the comments below!