The Internet of Things (IoT) has been changing the landscape of daily life. Although it's led to some eye-opening and potentially devastating events such as the Mirai (literally, "future") botnet that for all intents and purposes shut down the internet for a day in 2016, IoT is still going strong, albeit with more concern toward privacy, security, and best practices.
Most people closely associate IoT with home automation (link to top 10 article) which has become common with inventions such as Amazon's Alexa. But your lights and playlists aren't the only things you can automate. Practically everything for comfort and convenience is being turned into an IoT device.
These ten companies specialize in thermostats and other climate control devices harnessing the power of IoT and science.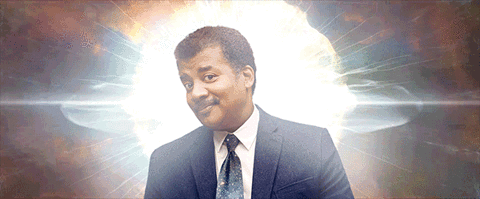 Augury isn't used only for climate control, but is highly relevant to the HVAC industry. They use predictive analytics to determine potential failures in machines so that they can then perform predictive maintenance. Their vibration and ultrasonic sensors are connected to a smart phone that uses machine learning algorithms to predict these potential failures. They are strong in HVAC, but have a dream to be "inside everything with moving parts."
75F claims to do more than simple automation. Their solution predicts climate needs within a building, and proactively manages those preferences in order to save users energy and money. They use cloud computing to monitor and predict hot and cold spots, then accounts for them before they ever occur. They claim they can save users up to 70% in total energy costs from heating and cooling. Beyond HVAC solutions, they also offer smart lighting that understands when the sun comes up, when clouds are coming, and knows when and how to light a room.
Ayla works with HVAC and other industries to help manufacturers create IoT automated devices with easy to use applications for their end users that are also secure. They are a cloud PaaS for rapid development and changes to any device that connects to the Ayla cloud. They help developers with every step of the process of creating an IoT-enabled device including business intelligence and analytics. Although they have been around since 2010, their expertise is more relevant now than ever. They have well-known backers such as Cisco.
EcoBee offers a smart thermostat that connects to users wifi that allows them to control their thermostat even when they are away. This can save users substantial amounts of money in energy costs. They also offer a thermostat with individual room sensors to address hot and cold spots in users' homes.
eCozy is a smart, connected thermostat that is quick to install and compatible with 99% of water radiators. It connects to a simple mobile app to monitor and control temperature from anywhere to save users money.
Rather than attempt to control an entire home with a single thermostat as users would with the traditional method of climate control, OpenTRV saves users energy costs by not heating rooms they aren't in. It is designed to fit radiator central heating for quick installation.
Zuli enables home automation to passively adapt to the preferences of users by way of a smart plug. Zuli integrates with the Nest thermostat as well as a variety of other appliances, making smart and not-so-smart appliances even smarter.
Nest is among the more widely known IoT thermostats on the market today. It is easy to install and claims to even "program itself." It does this by adapting to users' lifestyles and seasons. All it asks is for users to use it normally for a week, and then it will do all the work to keep users comfortable and save them money.
Keen Home is the creator of Smart Vent which allows homes to be heated and cooled in an intelligent, room-by-room way. It is fixed directly to air vents and can be automated using IoT technology.
Loop Lab is a home automation company that allows users to connect IoT thermostat devices to their mobile phones. With their app, users can connect to the most popular smart thermostats and control them directly from their phones to always maintain a comfortable temperature. They make connected vents that can redirect airflow to the rooms that need it most.
Do you use a smart thermostat? If so, which one? Let us know in the comments below!