Smart homes have been in the public consciousness for years, and they grow more complex every year. As more devices come into the Internet of Things, our capacity for automation of our lives and homes expands in life-altering leaps and bounds. These home automation companies to watch in 2017 are all very, very new to the smart home scene and remain mostly undiscovered by the general population, yet their offerings present as highly promising.
So far, we've avoided the scenarios like this movie, Smart House: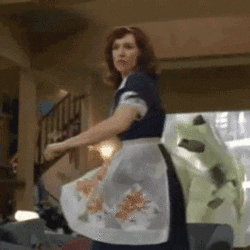 Instead, let's look at these home automation companies who can make our home lives easier and, well, cooler.
Inorganic Mind Automation is known for their iSwitchBox which helps usher any home into the age of the smart home. It helps users conserve energy and keep track of which devices they have running in their homes. With apps for both iOS and Android, appliances can be controlled even when a user is away from home. To make it even easier, users can set timers and schedulers to control devices with ease. An extra benefit for security-conscious users is that the iSwitchBox can also work on a local network with no internet connectivity.

Dome Home Automation by Elexa offers a wide range of products including motion sensors, door sensors, smart plugs, and more. What really stands out about this company is their leak and flood protection package. These include leak sensors to notify users of the event as well as an automated water main shut off valve. To me, that sounds like peace of mind.
Halo uses the tagline "Intelligent Luxury" to describe their smart home security. Although they do not fully launch until April 2017, their images and descriptions allude to high-quality, artistic, wireless, and minimal, functional devices to protect even a high-dollar smart home—seamlessly and beautifully. You can sign up for their pre-launch newsletter on their website.
Postal Notice is proposing a form of automation based on pre-existing postal service systems. Using the GPS systems currently in place in the USPS, Postal Notice suggests taking advantage of these systems by allowing automated delivery notices to users and senders enrolled in the service. The patent is still pending on this project, but significant interest and revenue potential have already been shown by the project. There is an in-depth proposal as well as steps so far taken on their website.
Most of Culper Technologies' products are currently still in development. What they are proposing is a "distributed intelligent temperature control system." Unlike many products in the smart home HVAC line, Culper Technologies intends to use trend data to allow users to save power and be comfortable with less effort. They claim their upcoming systems are beyond mere "smart" systems, and are instead intelligent systems. This micro-zone control capable IoT system will also be controllable via mobile apps as has come to be expected in the home automation realm. Although not much information has been released yet, the images on their Angel List profile lend to the belief that the system will be not only functional, but also beautiful.
SuperHouse Automation is less about selling you products to make your home smart, and more about telling your how to build and repair these items yourself. They have a ton of free videos on such things as building driveway detectors, facial recognition access controls for your doors, building an automated pet door, replacing Automower blades, and more. Beyond just future tech, they also help homeowners learn to do other home repairs and their content is a perfect fit for a self-sufficient DIY geek who wants to maintain control of his or her living space. All of the content I've seen is free, and those who find the information useful are asked to support the creator via Patreon. It's a win-win for everyone!
VIKI is the full package. Home automation meets artificial intelligence to control practically everything from lighting, climate, irrigation, security, shopping lists, and more. Then, it lets you engage with all of it via a single touchscreen interface. VIKI can help water your plants, keep access to electronic documents—even sensitive ones thanks to added security—track your schedule, manage your contacts, and so much more. This is truly an all-inclusive home automation system. They have an easy cost calculator based on your needs on their website.
Hallo James is offering home automation in a more human way. Although you can send your tasks via email, your home automation comes in the form of a person who visits your house to take care of your to-do list at whatever interval of regularity you've paid for. Whether you need your laundry, dry cleaning, packages mailed, groceries bought, or whatever else, Hallo James can help you automate the process with another person for those tasks that cannot yet be affordably managed via artificial intelligence. Although they only service a section of Germany currently, it seems likely that, as every day people begin to crowdsource many of their activities, we will see this service and others like it grow across the world while our automation technology continues to grow.
Although still in the research and development phase, Inhabitech has proposed the idea to use our automation and smart home technology to help our aging elders. Rather than place our elders in nursing homes, Inhabitech sees a future where elderly folks can stay in place and instead use new, high-tech systems to provide caregivers with insightful, relevant data. This is the future of aging care. They are currently looking for new people to join their team.
LifeOS is trying to make our world that is so device-heavy into an integrated, seamless experience. That way, no matter what you're doing, you have the power of all of your tech at your fingertips. There is little information about this company just yet, but their idea seems promising and likely to ease many frustrated users. At the time of this writing, their full site is currently still under construction.
Do you use any home automation products? What are you most looking forward to in 2017? Let us know in the comments!