A consortium led by Soluis Group has announced securing £1 million in funding from Innovate U.K. to develop an Augmented Worker System, which will be used to pioneer the use of virtual reality and augmented reality in the construction industry.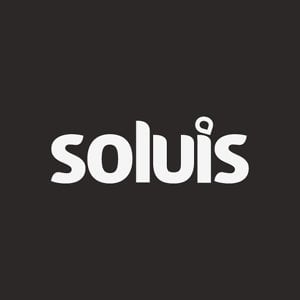 The system that is being developed will enable a whole host of possibilities for the sector, including intelligent design, maintenance, and construction of buildings while supporting infrastructure growth and supporting construction. The Augmented Worker System will also target 25% reduction in costs, 25% reduction in waste, and a productivity increase of 30% when it comes to projects.
Partners
Soluis Group will be partnering with many organizations including the following: Carbon Dynamic, a world-leading innovative modular timber building construction company; Pinnacle Business Solutions, an information systems consulting group; and two high-value manufacturing catapult centers, the Advanced Manufacturing Research Center (AMRC) and the Advanced Forming Research Center (AFRC).
The consortium itself will be supported by major industry organizations who include AECOM, Autodesk, Doosan Babcock, Laing O'Rourke, and Microsoft.
Business secretary Greg Clark said, "Research and innovation are at the heart of the Government's vision for a modern Industrial Strategy. The adoption of cutting-edge virtual and augmented reality technology in industries like construction will be vital in helping us identify new, smarter ways of working."
Innovate U.K.
Innovate U.K. is an NPO that offers funding services that support technology and science innovations. It is based in Swindon, Wiltshire and provides services and information related to many topics including births, death, marriages, business, self-employment, parenting, childcare, citizenship, law, disability, transportation, housing, environment, money, tax, travel, jobs, and immigration. In the last two months, Innovate U.K. has also provided grants to Flexciton, Eagle Genomics, Gravity Sketch, Urban Things, and Sphere Fluidics.
Soluis Group
The lead partner in this consortium, Soluis Group, is a construction visualization company that has led pioneering efforts in the application of reality technology, including the development of an augmented reality asset management tool, In-Sire, which was piloted by Crossrail's Liverpool Street station along with Laing O'Rourke.
Martin McDonnell, chairman of Soluis Group, commented, "The proof of concept project with Crossrail showed how this technology could be applied and add incredible value to the industry. Our vision was to develop this concept much further and create a set of tools that would form the augmented worker of the future. For a business like us, we could only drive this innovation a certain amount and working with the consortium and receiving funding from Innovate UK will help us achieve this much faster and more effectively."
The new AWE system is going to be designed to drive greater certainty, efficiency, safety, and sustainability through the use of five key areas: co-design, progress monitoring, digital job guidance, safety advice, and asset management. These things together will make sure that jobs are delivered on time, within budgets, and also give a higher level of communication and collaboration between teams and partners working on the projects together.