For those who are looking for the best place to buy or sell Bitcoin, it can be tough to sift through the many sites. That's why we are offering this guide with the absolute best places to buy and sell Bitcoin. Before we dive in, here are the most common questions we hear about Bitcoin. 
What is Bitcoin?
What is Blockchain Technology?
What gives Bitcoin value?
---
Coinbase

Coinbase's platform is the world's largest exchange for Bitcoin and is backed by trusted investors. It offers a simple interface that makes the process of purchasing Bitcoins easy for even first-time buyers. It supports over 30 countries and payment methods vary based on location, with the credit card being the most popular.
As far as privacy goes, users do have to provide personal details and identity verification. This will require taking a photo of your passport or driver's license if using credit cards. Once you have bought Bitcoins, it is a quick process to get the coins. With a credit or debit card, it's instant. For those choosing to use a bank transfer, the coins will be received five days after placing an order.
www.coinbase.com
---
Local Bitcoins
Local Bitcoins is different from many other exchange platforms in that it doesn't require you to provide personal information to make trades. You do not need to go through a verification of your personal information or identification, allowing you to buy Bitcoin without connecting your identity to the process.
This platform provides numerous ways to buy and sell, using many payment methods. The actual methods buyers can use will depend largely on your location. Coins are delivered quickly but do depend on the method of payment. Cash deposit transactions can be available in as little as an hour. You can also trust the security of Local Bitcoins. It is the largest trading platform for Bitcoin and was one of the first platforms to offer peer-to-peer exchanges.
---
Cex.io has been around since 2013 and operates at a cloud mining provider and Bitcoin exchange platform. The process for verification is easy and the customer support team is available to help through the process. You will be required to provide personal information, a government-issued document of identification, proof of residence, and a selfie taken with the ID document. The process is usually quick but can take up to 24 hours.
Four account types are available. Basic allows trading of up to $500 a day and $2000 a month. A verified account has limits of $10,000 a day and $100,000 a month. Corporate and verified plus accounts have no exchange limits. One unique aspect of Cex.io is they allow fund deposits via payment cards.
---
Paxful
Paxful, known as the "Uber of Bitcoin," was founded in 2015 in Delaware. The platform is a peer-to-peer buying and selling site where anyone can trade Bitcoin for fiat and fiat for Bitcoin. The only location that cannot use the service is the state of New York. While all other locations can use the site, some are highlighted on the site, such as the United States, China, India, Nigeria, and Russia.
The site offers an internal reputation service so that users can rate their experiences trading with others. A vendor can become a verified vendor after having at least 50 trades with 20 partners. This is available to those in America, Canada, Europe, and Australia.
www.paxful.com
---
Bitlio
Bitlio is an online trading platform for Bitcoin that offers a whole host of security programs. The wallet on the platform uses two-factor authentication, and most of the Bitcoin in a wallet is stored offline for security. In addition, they use encryption to ensure personal information and transaction are kept secure.
Bitlio offers instant buy, sell and the ability to pay as little as 0% on transactions. With a global pool of traders and a multi currency order book, you can expect orders to be fulfilled quickly. Another innovative process Bitlio offers is the ability to pay your bills through Bitcoin.
www.bitlio.com
---
BitPanda
BitPanda is a Bitcoin broker that is based out of Austria. They offer fair prices and a broad range of payment methods. Payment methods that are accepted include credit card, debit card, EPS, Neteller, OBT, Sepa transfer, Skrill, and Sofort transfer. The most popular payment method is a credit card. They also support all European countries, along with Canada and the United States.
There are multiple levels of exchange limits based on the level of verification that you agree to. With a verified email, you cannot buy bitcoins, but you can sell up to 1,000 EUR a day in Bitcoins up to 7,500 EUR a month. With a verified phone number, you can buy Bitcoin by any method other than credit card. You can buy up to 50 EUR a day. With verified identification, you can use a credit card and purchase up to 350 EUR a day and 10,000 EUR a month.
www.bitpanda.com
---
Kraken
Kraken is a part of Payward, Inc, which launched in 2012. The exchange platform is based in the United States with headquarters in San Francisco, California. Kraken offers about ten cryptocurrency options and all can be traded between. The trade fees are minimal and drop depending on total amount traded. Those interested in maximum control will appreciate Kraken, which offers limit orders, market orders, and advanced orders. They also support margin trading with a max leverage of three to one.
The platform has a simple to use, yet professional, interface. You can use an intermediate or advanced view based on personal preference. There's a full trading guide and FAQ which covers all of the website's functionality. There is also lots of educational information about cryptocurrencies and trading. Support is only available through email.
---
BitQuick
With BitQuick, there is only one payment method available for purchasing Bitcoins, cash deposit. This will require you to go to the bank of a seller and make a deposit into their account. Once the seller sees the deposit, they will release the Bitcoins to you on BitQuick. For those who need customer support, they make it easy with options to use email, Facebook, and Twitter.
BitQuick is available in all U.S. states except for New York. It has a reputation for being trusted, although it was hacked in early 2016. However, the company immediately shut down until the cause was understood, showing security matters when it comes to customers' information and funds.
www.bitquick.co
---
Bitstamp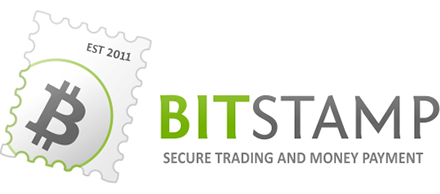 Bitstamp has been around and running since 2011 and has a great reputation for being one of the best places to buy Bitcoin on the Internet. They have a simple fee schedule that is calculated in U.S. dollars and based on exchange volume. This incentivizes large purchases which make it easy for large institutions to move in and out of the currency.
The security offered at Bitstamp is basic but does provide two-factor authentication that connects an account to a phone or other device. In terms of privacy, Bitstamp does guard your privacy and is transparent about what information it collects, how it is used, and how the cookies are used.
---
itBit
ItBit is a Bitcoin exchange that provides cryptocurrency trading services. The company launched in 2013 and is headquartered in New York. They also have an office in Singapore and offer free withdrawals and deposits using Singapore dollars. The company has a strong verification process, including proof of residence. Verification can take up to three days but typically is about 24 hours.
The design of the website is clever and it is easy to use. It's optimized for mobile use but doesn't provide apps for iOS or Android at this time. The site has a great FAQ section that answers many of the questions a user might have. They also have 24/7 email support with a quick response time.
---
We hope this list helps you choose a platform that works well for you and your trading of Bitcoin. Whether you prioritize low fees, heavy security, or great customer support, there are some excellent options out there.